Why Visto puts you in the driver's seat of your rental housing career
In the words of Diana Ross, "You can't just sit there and wait for people to give you that golden dream. You've got to get out there and make it happen for yourself."
And that's what Cole Cason did when he made the decision to differentiate himself and boost his career with credentials.
---
Follow Visto on social media for updates on career education for the rental housing industry:
---
Just Do It: First Steps To Success
Never be afraid to take that next first step into something new.
Cole's career began in sports radio, a far cry from the multifamily space. But in searching for a new professional path, he ultimately found his place with Highmark Residential in 2013.
Ten years later, he hasn't looked back! And having held various roles, including Leasing Specialist, Assistant Community Director, and Community Director, his career continues to blossom.
Career Advancement Starts With Education
When Cole decided to advance his career with a Certified Apartment Manager (CAM) credential, he was working as an Associate Community Director in Cumming, Georgia, making about $19/hour.
Cole confesses that he hasn't always had the most "targeted" ambition, and for a long time, simply wanted to pursue the traditional "next steps" by setting his sights on becoming a Regional Manager.
However, he became drawn to the CAM credential for two distinct reasons:
A CAM credential helped differentiate him from competing talent.
CAM credentials enjoy brand recognition of the National Apartment Association.
Once Cole charted his path, there was little to stop his progression. Currently, he serves as the Regional Training and Marketing Director for Highmark Residential, where he wears many hats.
But whether it's helping with training, social media, or something else, his greatest joy is being able to serve because, for him, easing the stress of his onsite teams is a top priority.
Although his career path has now veered in a direction he never imagined, his CAM credential has been an invaluable part of his growth and instrumental to his success.
"Pushing yourself towards constant improvement is the best way to stay ahead of complacency. I look forward to pursuing additional paths for myself in the future."
Cole Cason, CAM, Highmark Residential
Earning a Credential Is Worth It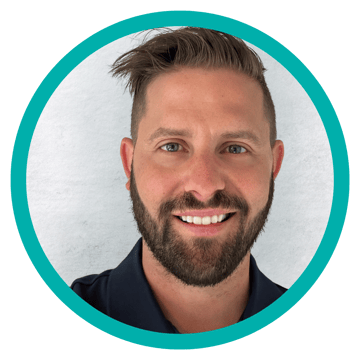 Once people move beyond high school or college, the idea of taking another test can cause a sense of dread. And too often, that fear leaves some people unwilling to take the next step for fear of failure.
But those fears can be assuaged when comprehensive training is coupled with industry expertise delivered in an engaging format.
Having been part of a company that utilizes Grace Hill's industry-leading training tools, Cole felt very comfortable with the multiple-choice section of the test because it mirrored some of the courses Highmark requires employees to take annually.
However, he admitted to feeling somewhat intimidated by the financial portion and went into the exam mentally prepared for the possibility that he would have to take a retest.
"The financial section was a bit nerve-wracking because I don't consider math one of my strong suits," said Cole. "But much to my surprise, I received a passing score!"
When it was all said and done, Cole was grateful for the training and trainers that prepared him to succeed. He felt well-prepared every step of the way.

Career Value Added
Cole feels fortunate to work for a company willing to pay for his training and invest in his growth. When he considers his career journey, he credits his CAM credentials with boosting not only his career but also his self-confidence.
"Being in a room full of my peers helped me to believe that I was just as capable as all of these wonderful people, many of which were further along in their careers," said Cole.
Career growth continues on for Cole as he looks forward to completing the Advance Facilitator Training course to prepare for the next chapter of his journey.
So why grow with Visto?
Visto is a partnership between Grace Hill, the National Apartment Association Education Institute (NAAEI), and NAA Affiliates that provides easy online access to industry-leading credentials (like the CAM), continuing education courses, instructor-led webinars, and more.
Visto offers valuable industry accreditation and continuing education training for multifamily career paths, from leasing and community management to maintenance.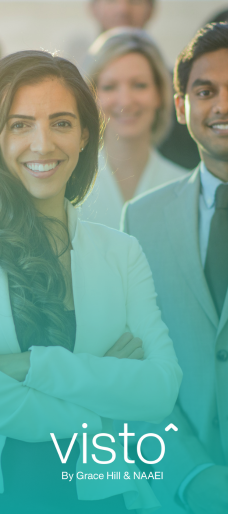 Ready to take charge of your rental housing career?
Whether you're looking to build your career, your training department, or your company's reputation — act now and grow with Visto.
Shop Visto
---